Had a few more hours this morning to work on the URQ…
I've decided to try deck cooling with this motor…plan is to do both the head and the block. From a heat transfer perspective, it is hard to argue the obvious benefits of getting a substantial water jacket around the upper portion of the combustion chamber.
So here is a SW model showing the block deck cooling modifications, which I will machine into both the head and block.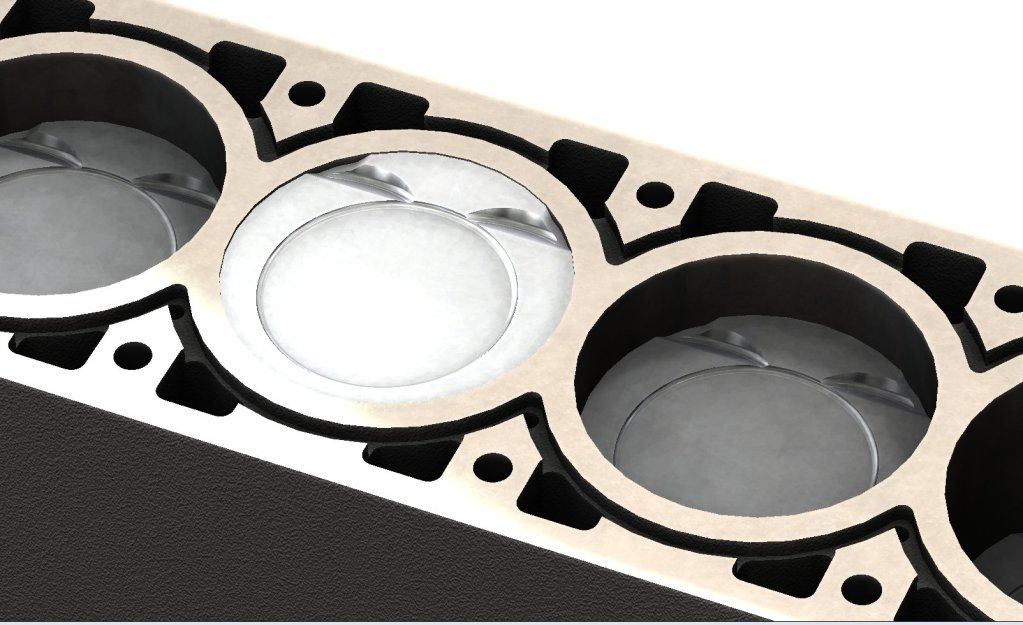 The other possible benefit I am hoping for is an increase in the strength of the head gasket interface. Most seals are a strong function of the pressure exerted on the seal in the static case, and this reduction in deck contact area should increase the static load on the gasket (comparing equal clamping forces). Of course, o-ringing is another option that works off the same principle. But I like the deck cooling because it is something Audi did on the works motors and I am interested to see if it offers increased detonation resistance and the ability to increase boost/timing with my configuration. I'm sure that the benefits won't be as apparent on e85 as it would be on the more knock limited fuels.
It's only time, I guess. What's a few more while I'm in there distractions?