Need help from C4/urS masters!
Top Level Problem:
1-Airbag light is on; blinks for about 30 sec at startup and then goes to solid on
Underlying Problems:
1-VAG-COM cannot connect to airbag control module through underhood diagnostic connectors. Communication is required to figure out why the light is on. VAG-COM connects to both the ECU and HVAC module just fine, though. Perhaps airbag module is bad?
Independent Research Results:
After some digging around, it appears some of these cars have a version of the airbag sensor that has its own set of diagnostic plugs in the center console area, near to the module (4A0 959 655) itself. I have largely disassembled the interior and cannot locate these plugs, so I believe that it should connect through main diagnostics access point.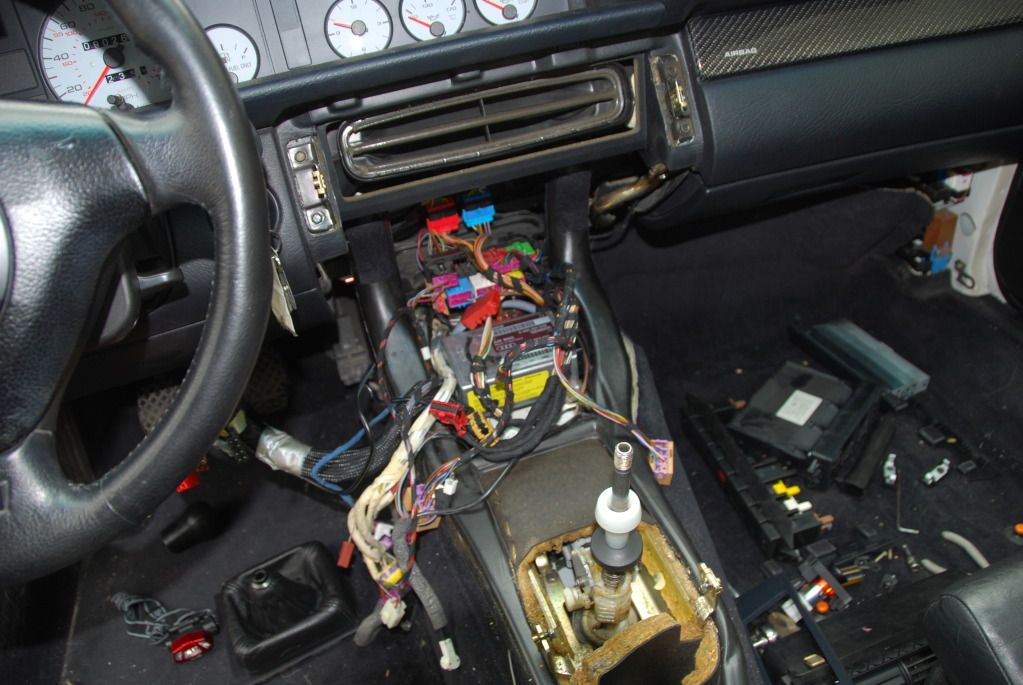 There is some info on SJM Autotechnik on the airbag sensor, but there are still some questions. The one with the local diag plugs looks to have a different connector than mine.
I took to ETKA and other areas of the web to try and figure out where the diagnostics are accessed for my module.
First, early 'KF' airbag modules were supposedly replaced with an updated module, 441 959 655. This seems to be the one with the plugs in the console. I cannot get a part number from the image on SJM to confirm. Then, my 93 S4 has 4A0 959 655 (also 94 per ETKA), with no diagnostic plugs [that I can see!] after pulling the console entirely apart. Then the 95 uses module 8A0 959 655K, which is safe to assume uses the underhood diagnostics.
If worse comes to worst, I'll disable the airbag system and pull the bulb from the cluster, but was hoping to get things operating properly before coming to that. Possibly could try another 4A0 959 655 sensor, in the event that mine is bad?
Any suggestions or info from some BTDTs? Anyone know the year/VIN for cutoff on airbag sensor type?