Battleborn 2011 Update
Well, as I expected, the list above had too many non-critical items to get them all done, and another unforeseen repair less than a week before the event derailed things further. I didn't even have a chance to wash it before the trip, but I made sure it happened once we got back.
So, let's start with the leadup to the event. The big thing I wanted to fix was the car running warmer than I thought it should be, mainly when driving 'spirited'. I already have the 500W fan and proper shroud, which has been relayed for the high speed circuit. This all works fine.
I hadn't been running the belly pan, nor most of the ducting around the radiator. The only piece there was the top one. I was trying to just use the OEM plastic ducting as my bay is pretty OEM and should fit fine with most of it. I have only been able to find the engine side piece, so I made a piece for between the belly pan and the belly pan.
Some plastic pieces prior to cleanup:

I modified the belly pan and the Reiger bumper with some mounting points and speed nuts:

So this takes care of everything except for this big gap:

So I made a duct using some aluminum and a door sweep piece. It is mounted to a bracket I have added to provide more support to the ABY S2 intercooler: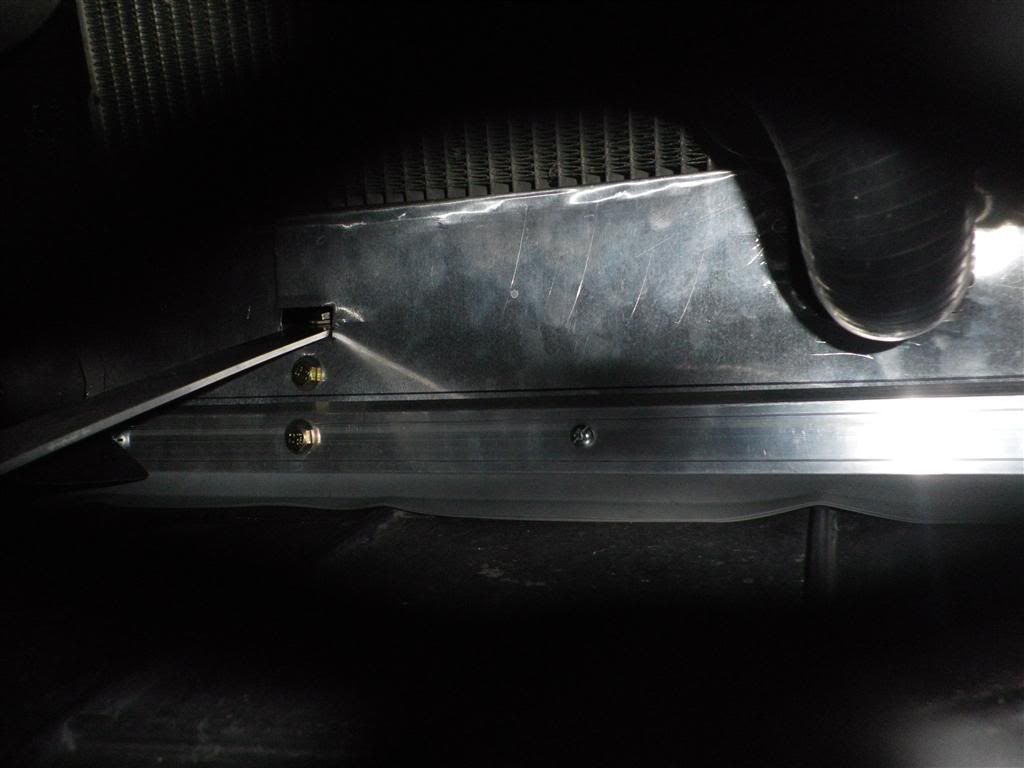 My auxiliary coolant pump was also leaking on occasion, so I have temporarily deleted it. I will add another of the updated design:
Weeping:

Deleted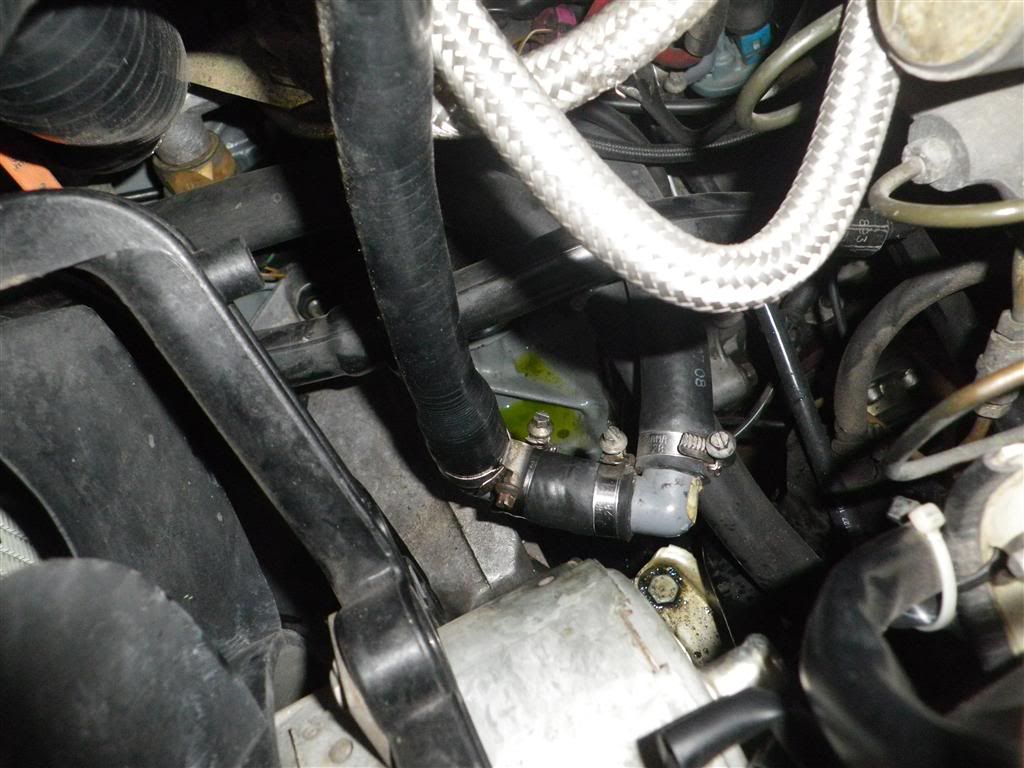 So that takes care of the cooling for now. I was concerned because I wanted to do the track day at Spring Mountain, and I knew it was going to be hot…like 95F.
A few months ago, I decided to pick up a new toy, er, I mean, tool.
MaxJax 2 post lift. I have it installed in one bay right now, but will also be putting a set of inserts out behind the garage for dirty repairs and cleaning jobs.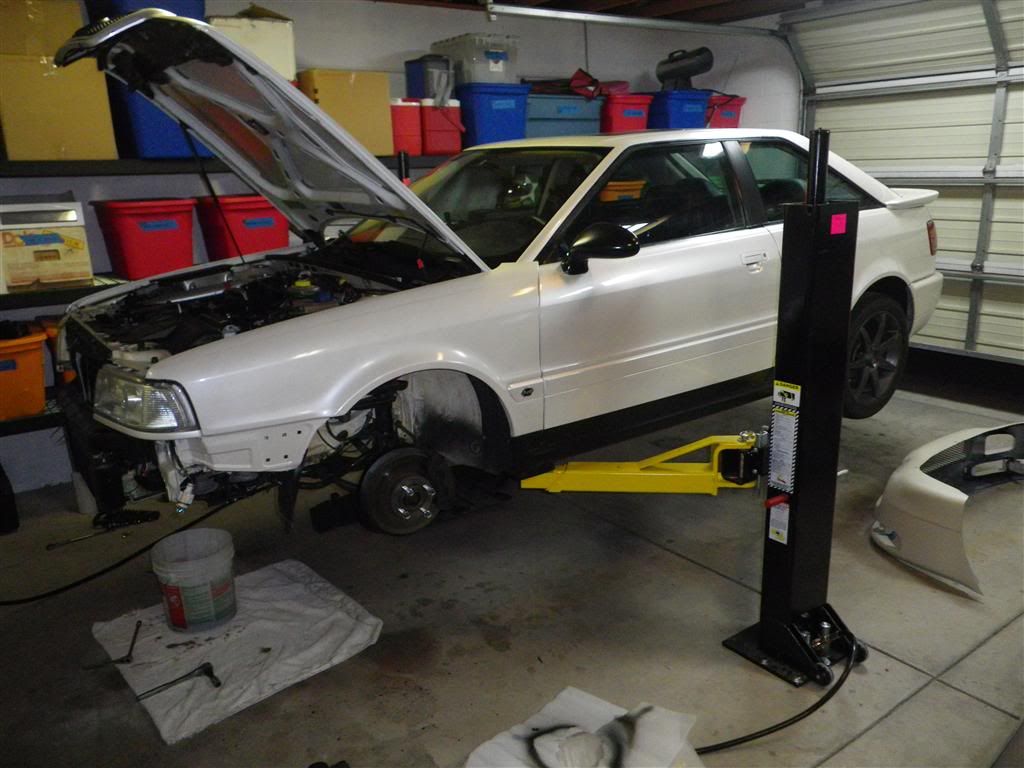 So then on Friday the 16th, a week before BBQ, I hit a cat at about 40 mph and damaged my bumper. Sorry, cat.
I believe it would have been worse without the extra support of the belly pan, but it caused some nice damage…
Cracked the bumper and knocked off two of the mesh mounts: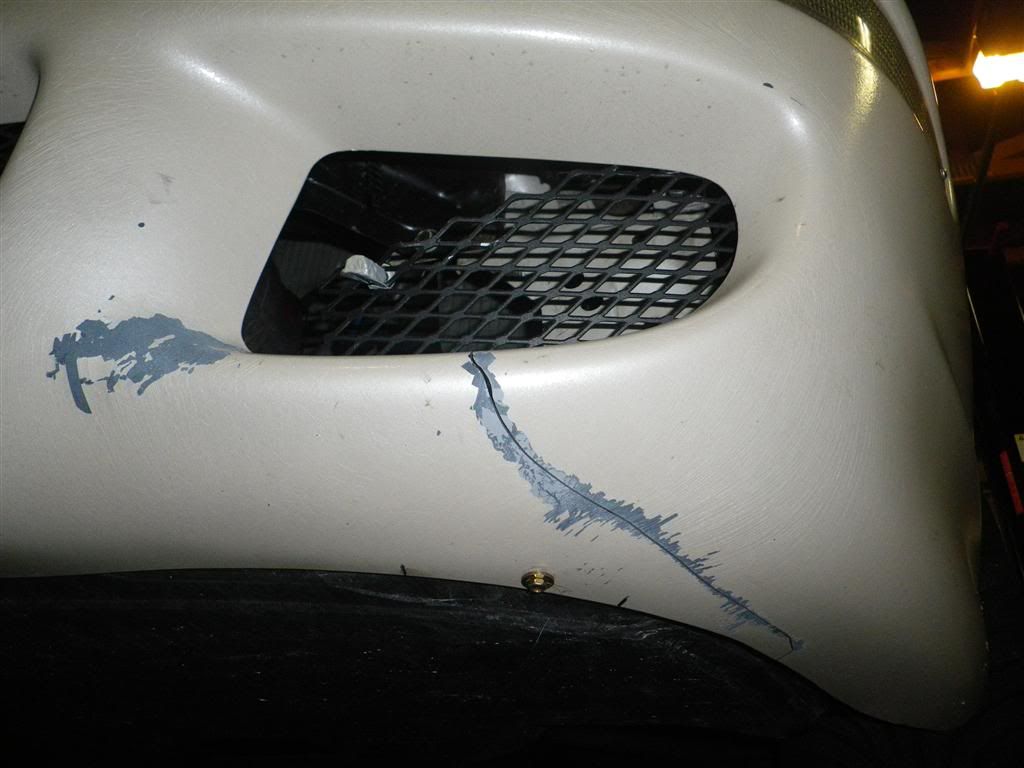 And it broke one of the rear mounts on the belly pan: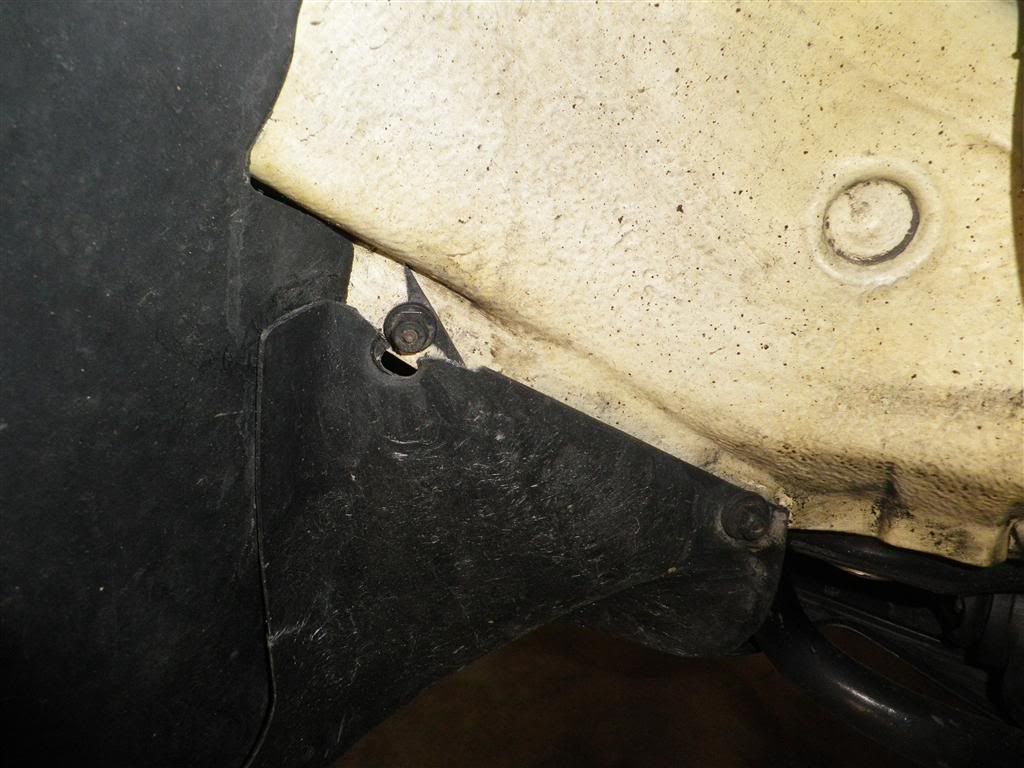 Cracked the turn signal:

So, now a crash course in plastic bumper repair…
1:Add a 45deg bevel on outside to increase surface area and create some room for the epoxy:

2:Remove paint and clean/scuff in area of repair: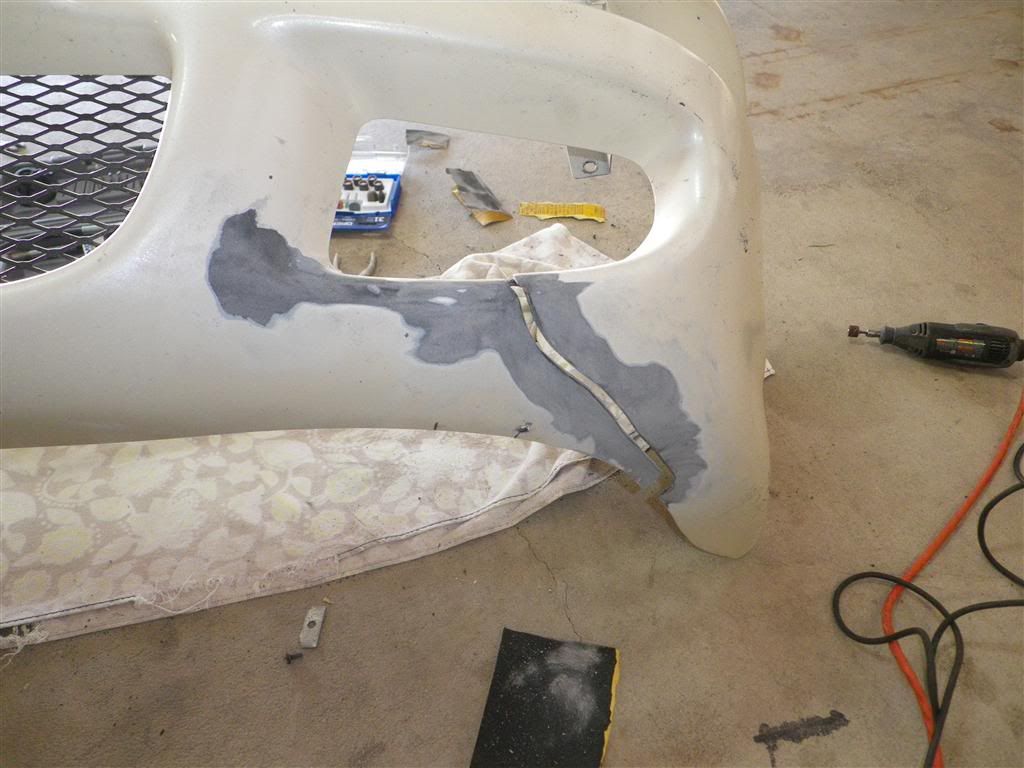 3:Repair inside structurally first-fiberglass mesh and plastic welder epoxy: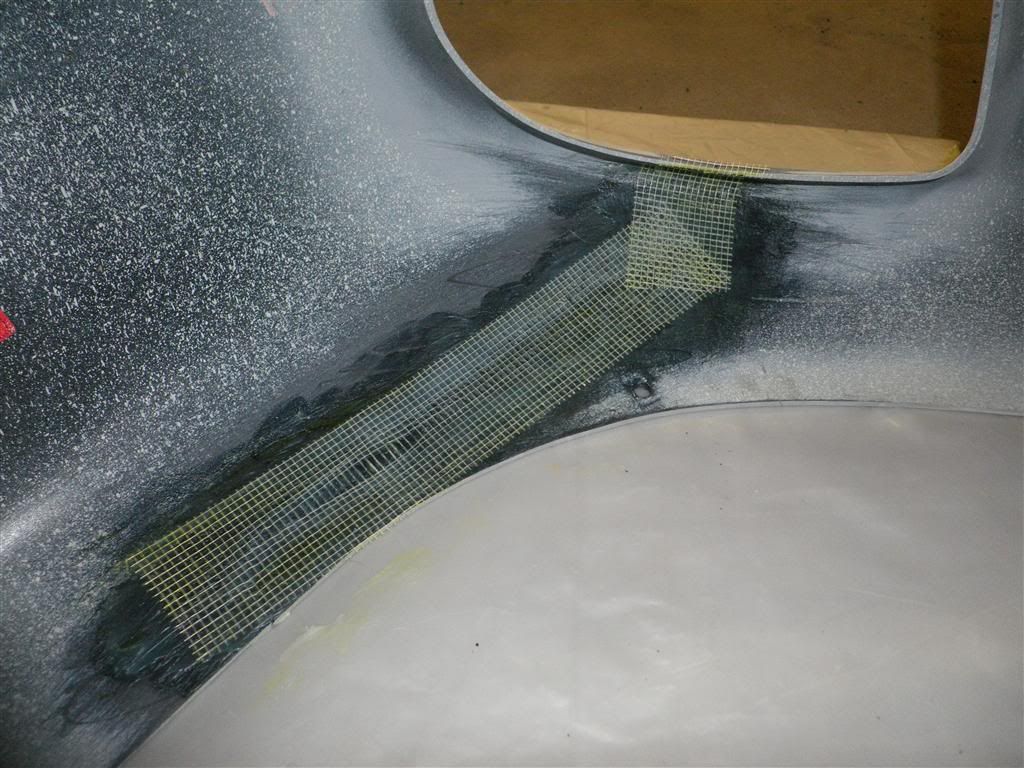 4:Add some epoxy to outside as filler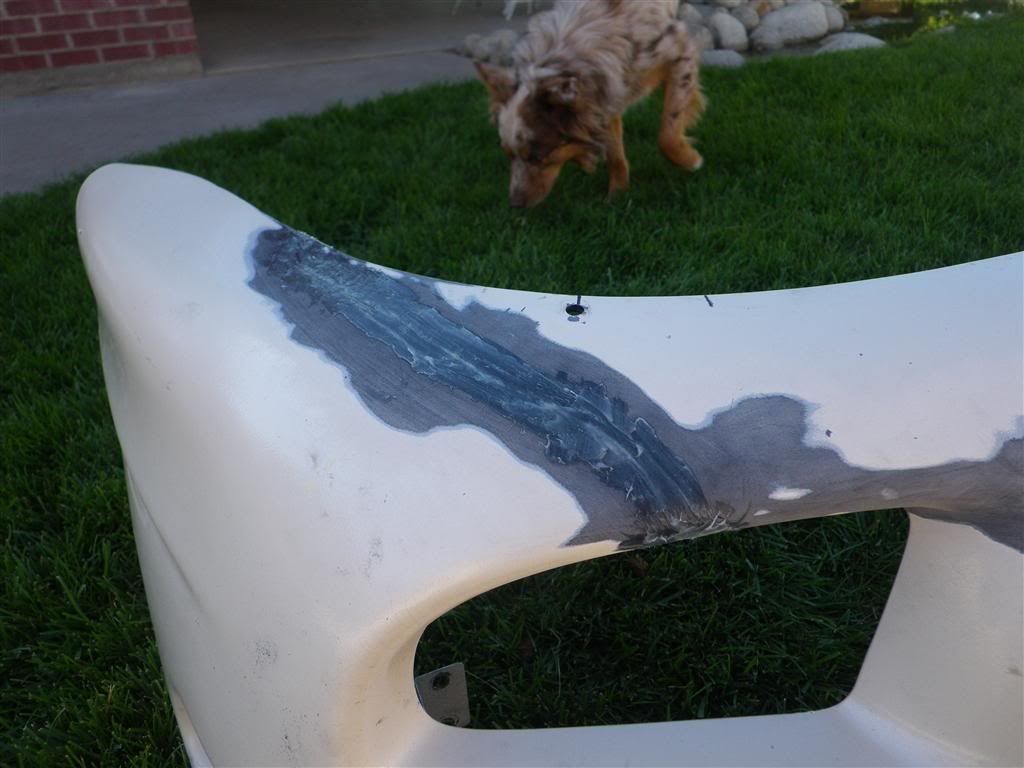 5:Another layer of mesh and some Sikaflex flexible adhesive: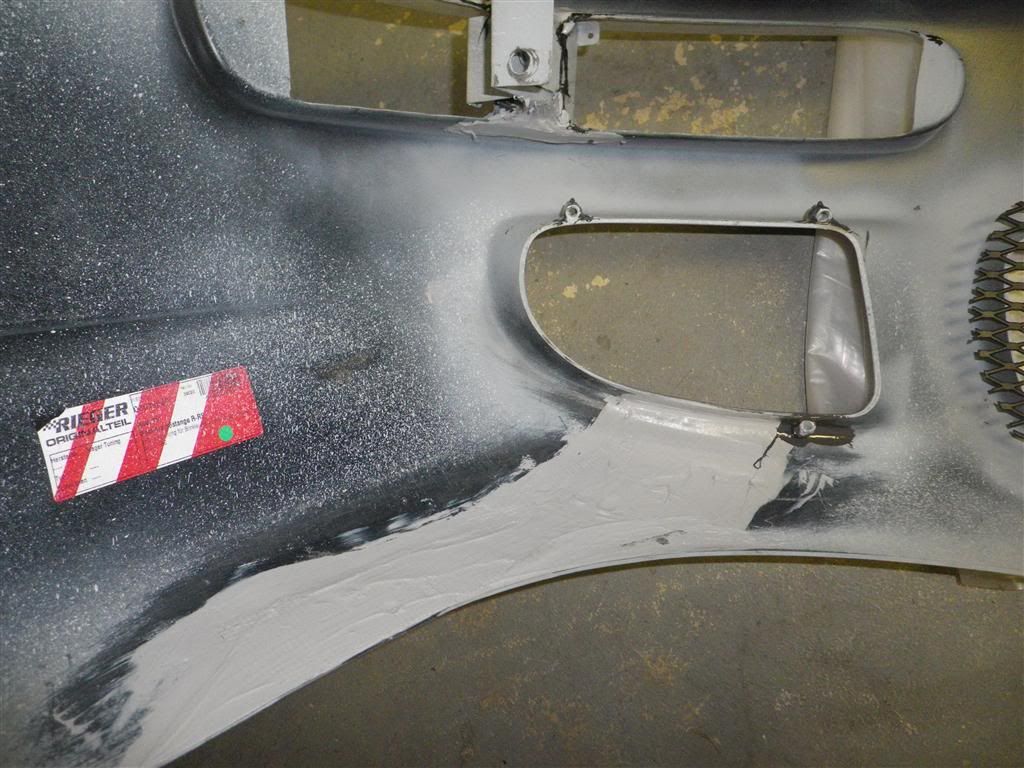 Work in progress:

6:Then some spot putty to fill things in prior to priming: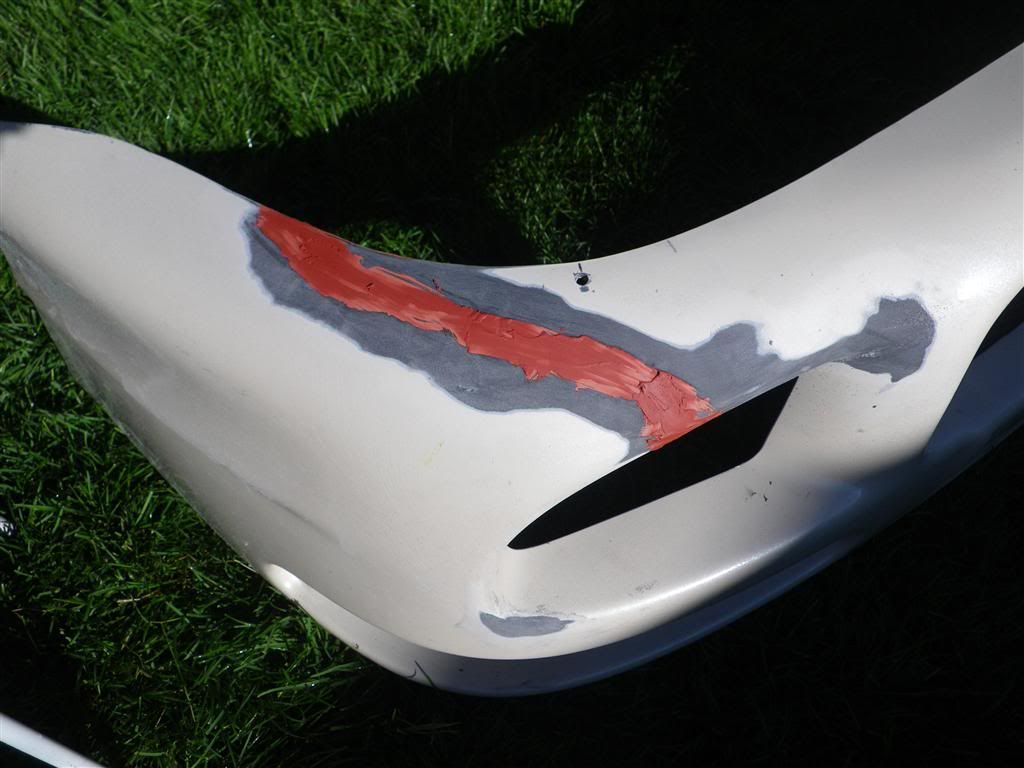 7:Prime and paint…I don't recommend masking like this, but I didn't want to use too much paint as I have to repaint multiple pieces. It was more of an experiment in blending. I failed, BTW…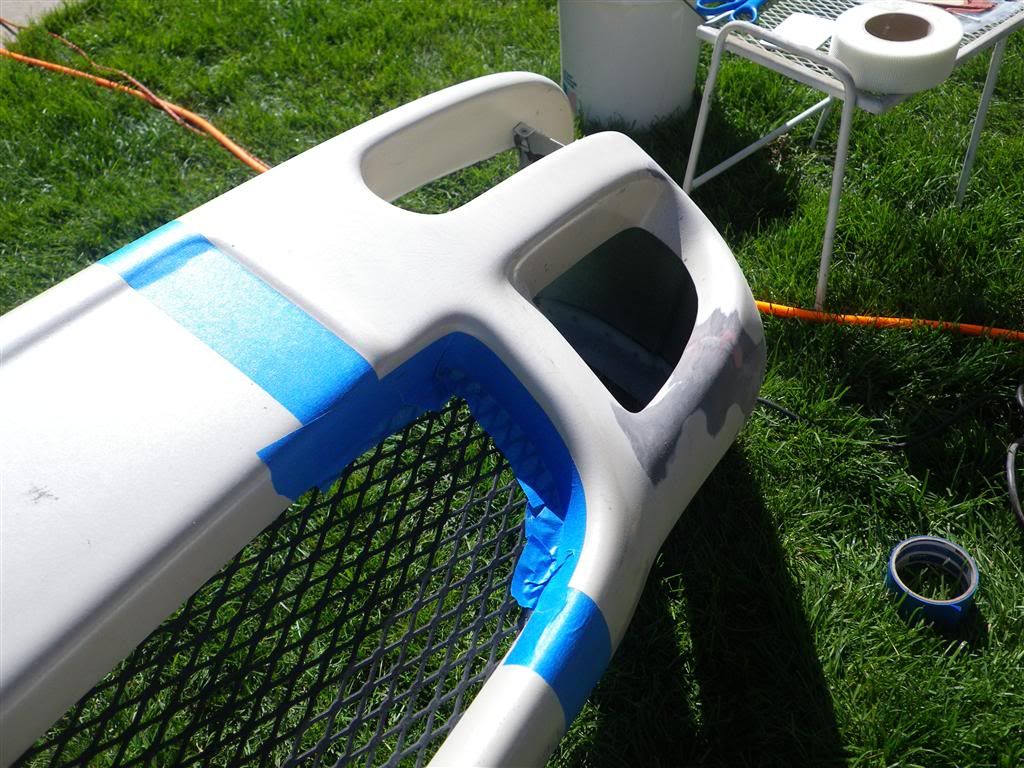 Good enough for now: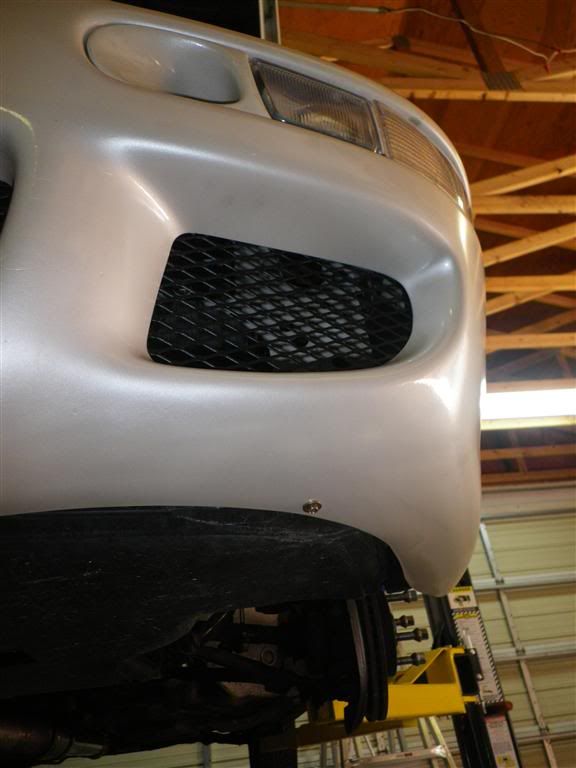 I also needed to seal up the rear lights. I figured now was a good time, and I knew I would get razzed for not using the euro center section. Thanks Dave!
Here is the sealer: Autozone for $13.99

Cleaned of the old:

Laying the new gasket: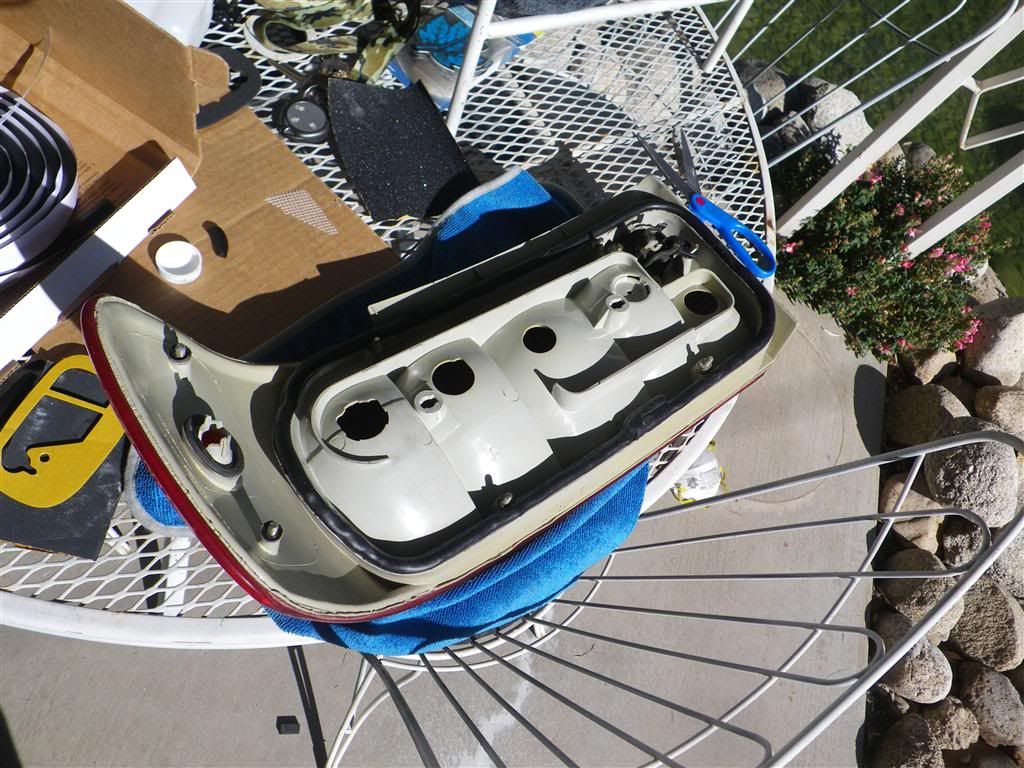 Not too shabby:

I also thought I would look silly with these rusty dust shields. It was easier to paint them than to remove them for now. They will go away during the 5 lug swap.
Before:

During: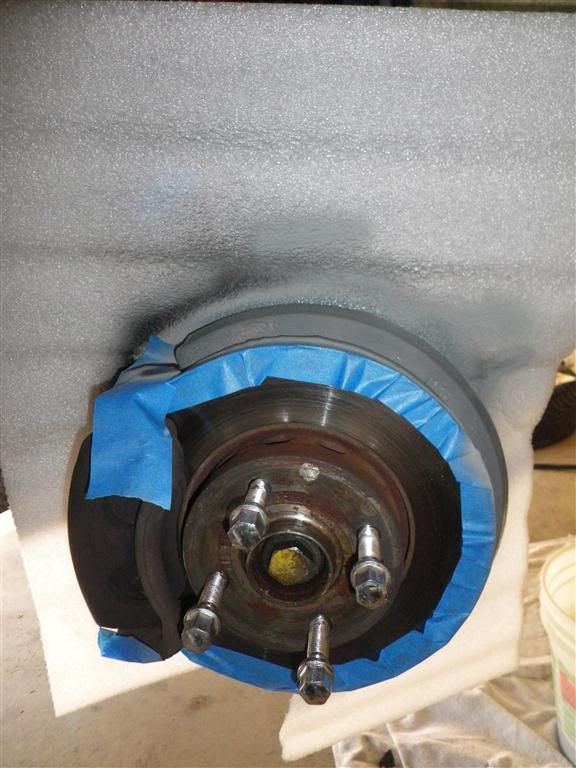 After:

So this gets us up to ready to leave for BBQ…
I made it down to the lab around 7AM, only to see Hank's car far from ready to hit the road.
We gave it a good effort for the better part of the day, but finally threw in the towel around dinner time. Just wasn't in the cards. And we still needed to drive to Vegas!
Pretty nice drive down. It wasn't too hot, and the evening was offering some relief. Hank's little dog George laid on my lap most of the way down, lol.
Had a great time meeting new ones and seeing the familiar faces.
Had an awesome drive up Mt. Charleston in the rain. Much enjoyed after dealing with the desert heat and sun.
Barbeque at the Iroz ranch after a long day at the track was nothing less than amazing…homemade salsa…pork tenderloins on the rotisserie…steak…salmon…a great salad…mmm…anyone getting hungry, lol? Wish I had some pictures!
At the track, I got pretty beat up by Corvettes and Porsches for most of the day. I played it a little easy to keep the coolant temps down and the tires and brakes happy. It was a lot of fun getting to know the 3.4 mile circuit, which includes some fun famous sections like the Watkins Glen bustop. Wish I had some pictures and video. Maybe next time.
So that was Big Trip #2 (about 1K miles each) with the car and it is doing great. Despite revving nearly 4K rpm for hours on end, I made about 23.6 mpg on the round trip. Dave K. was about 1-2 mpg better, most of this I attribute to the O1E gearing. I think I could see 2 mpg improvement.
After all this, I finally got home on Monday evening and by Tuesday morning, was finally ready to wash the car: