The eS2 has been taken off of the road to do a few things. First, I wanted to get the battery tray area cleaned up to finish the job and while doing that, it was a logical time to finally get the strut brace mounts installed. So, to get the access that I wanted, I pulled the engine and got to work.
You really didn't notice too much, if you weren't paying attention, but it sure as hell was always the first thing that my eyes would zone in on.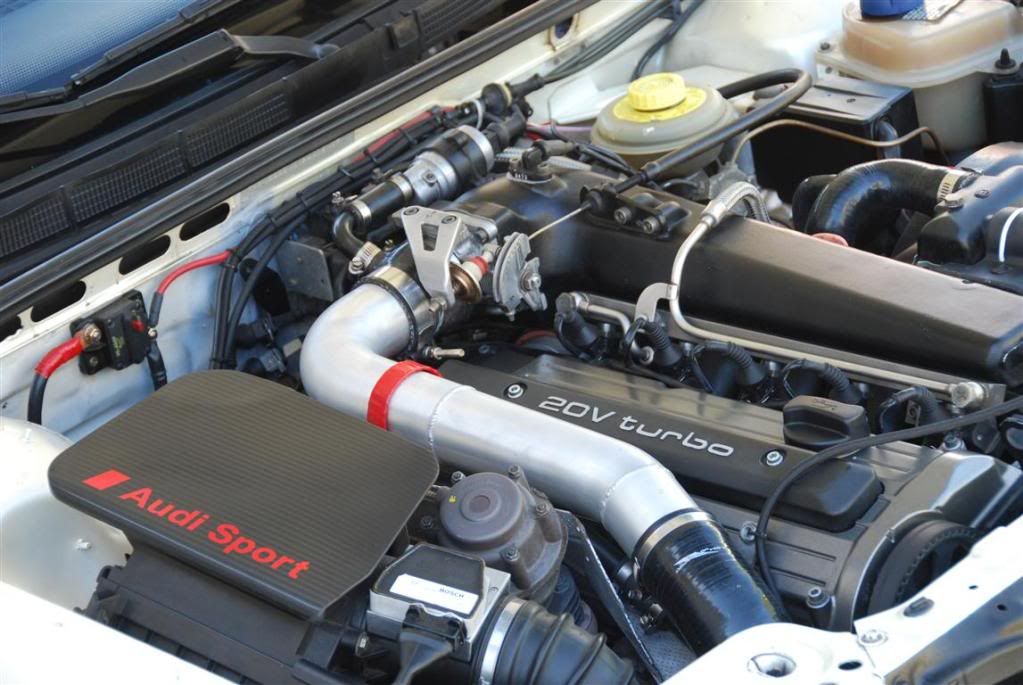 Once you pull everything away, the eyesore is much more apparent…
And it's funny, this was something I was hesitant to do the first time around, but now that I'm a bit more comfortable hacking into the metal, it was time to get out the grinder and see what we could do…
And then try and smooth it out a bit. This area was a b1tch to work on because of all the weird little nooks and crannies…
Then threw on a little primer to see where things stood…pretty lumpy, I'd say…
And at this point, I had better get those mounts…mounted. And then some more sanding, filler, sanding, a little more filler, sanding, and a tiny bit more filler, and another coat of primer…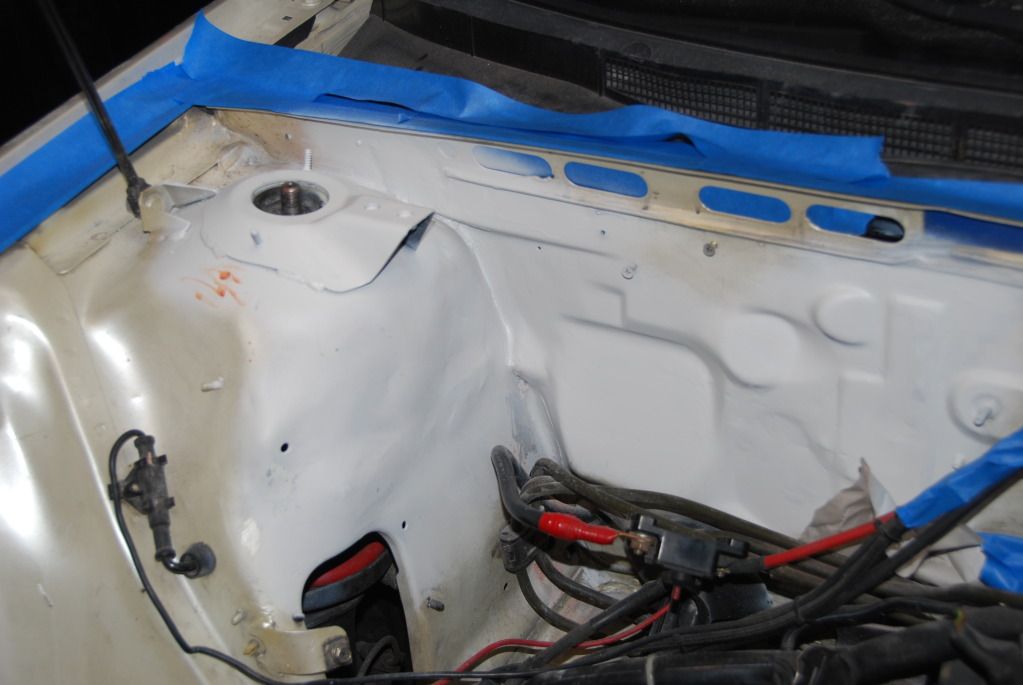 That's looking pretty good. Still need to do the seam sealer in the corners and around the perimeter of the strut mounts, but I'm nearly ready to prep shoot some pearl. So I'll be painting the battery tray area, the strut towers, the RS2 mirrors, the right front fender and the bumpers. The bumpers will also be getting the black strip on the bottom, front included—at least in some form.