Audi 7A Cams for Inline 5 20V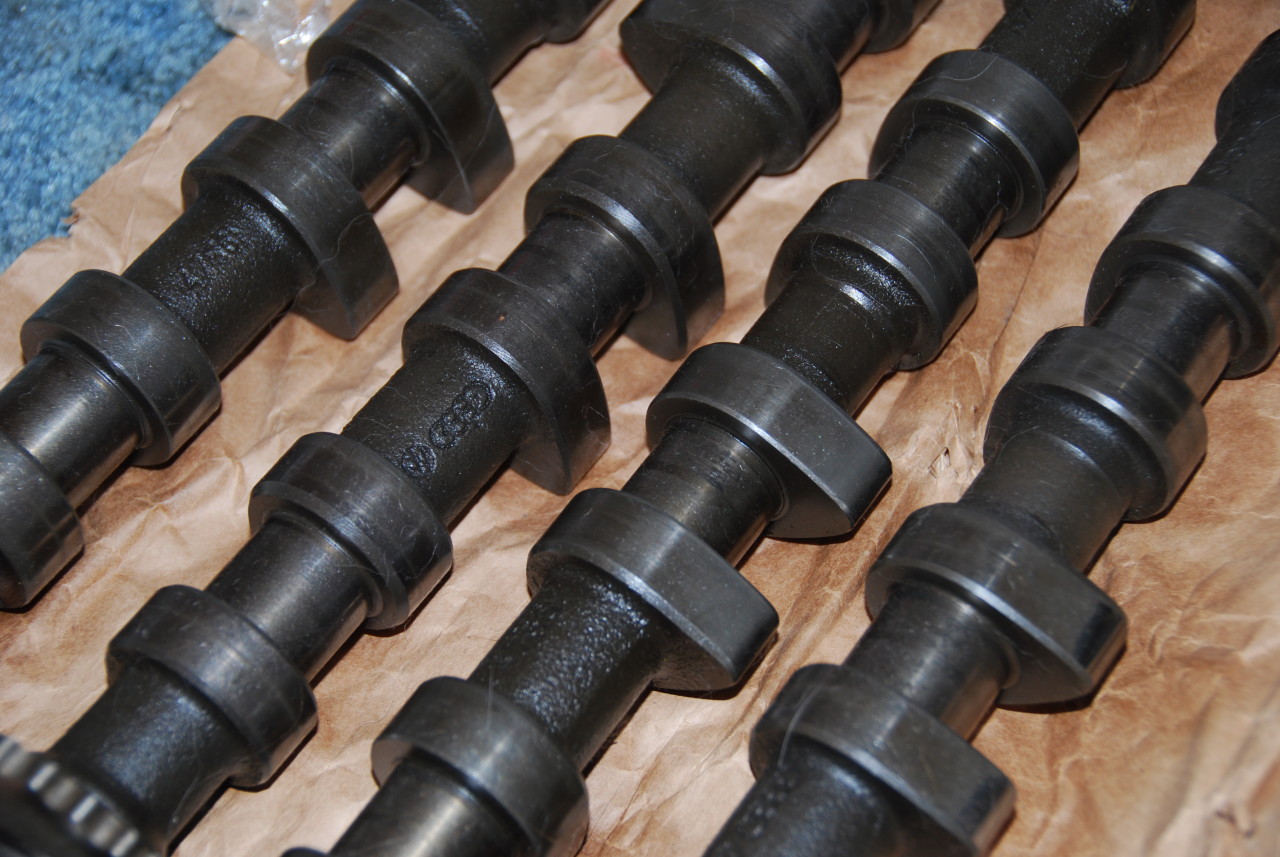 All camshafts are used and in good usable condition. Pulled from engines with roughly 100-200K miles. Image is representative of typical condition. Please contact us for any special requirements you may have.
Camshaft Specifications:
Intake cam:
7A 054109021
Opens 6° ATDC, closes 38° ABDC, duration 224°, lift 9.6mm
Exhaust cam:
7A PN 054109022
Opens 42° BBDC, closes 3° BTDC, duration 213°, lift 10.5mm
Remember that the NM, 7A, 3B and early AAN intake cams have drive gears to power the distributor and/or cam position sensor (early AANs).
Options:
AUD-520-037 – Set of Camshafts (Intake and Exhaust)
AUD-520-038 – Intake Camshaft Only
AUD-520-039 - Exhaust Camshaft Only
Sku

AUD-520-037

Description

Audi 7A Camshafts for Inline 5 20V

Product Options

| # | Option | Price | Weight |
| --- | --- | --- | --- |
| 1 | AUD-520-037 - Full Set (Intake and Exhaust) | $299.99 | 20.00 lb |
| 2 | AUD-520-038 - Intake Only | $149.99 | 10.00 lb |
| 3 | AUD-520-039 - Exhaust Only | $199.99 | 10.00 lb |

Shipping

(Shipping Zones by Country)

| Weight | Zone 1 | Zone 2 | Zone 3 | Zone 4 |
| --- | --- | --- | --- | --- |
| 0.00 lb | $7.49 | $19.99 | $24.99 | $29.99 |
| 5.00 lb | $9.99 | $24.99 | $29.99 | $34.99 |
| 10.00 lb | $14.99 | $29.99 | $34.99 | $39.99 |
| 15.00 lb | $19.99 | $34.99 | $44.99 | $49.99 |
| 20.00 lb | $24.99 | $39.99 | $49.99 | $59.99 |