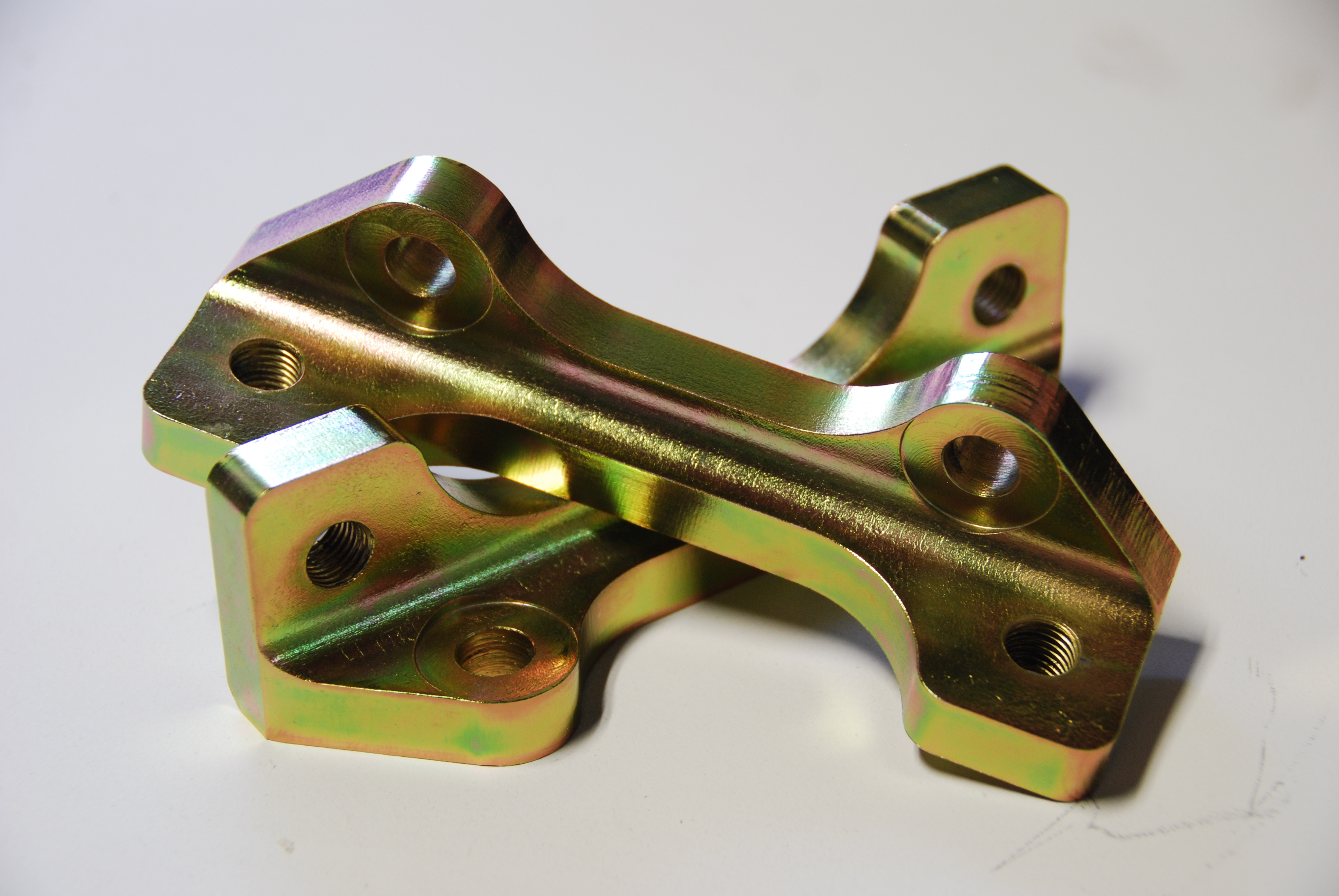 We are pleased to offer a low cost custom solution for the variety of possible permutations of strut uprights, bearing housings, hubs, calipers, and rotors used by builders today. There are a number of available options, mostly based on the RS2 caliper bracket used by Audi/Porsche to fit the original Porsche calipers on the legendary RS2 Avant. The problem arises when there are so many more options for and the off-the-shelf solutions for mounting calipers leave the user to put spacers and shims in various locations to position things appropriately. Or you are left with designing or having someone design custom parts and fabricate them for you. This is usually more time and expense than is palatable for simple brackets to mount your calipers.
Here at BE, we feel that these are inadequate solutions and have developed a streamlined process to design and fabricate fully custom steel brackets at an affordable price. We can work with you to determine the geometry or you can provide dimensions that we can used to generate a CAD design which will be CNC machined and zinc plated with a dichromate conversion coating for ultimate corrosion resistance and durability. Don't leave your chances to fatigue-prone aluminum designs or shimmed and spaced out off-the-shelf solutions.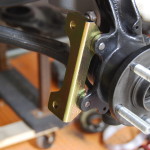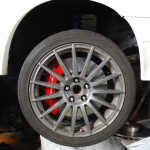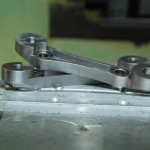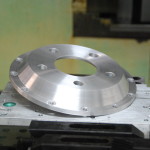 Standard Options are shown below. Custom solutions and 2 piece rotors/hats are also available. Please contact us for more details.
Because many parts are made to order, please allow 4-6 weeks for shipping ARO. If time is of the essence, please contact us and we may be able to accommodate your schedule.
Platform:
Audi Front B3/B4 (CQ, 80, 90)
Calipers:
(1) Brembo 18Z 6 Piston (Porsche Cayenne 350mm) {only for >=345mm)
(2) Brembo 17Z 6 Piston (Porsche Cayenne 330mm, VW Touareg 330mm)
{17Z caliper (with 18Z pads) is preferred over 18Z for Audi B3/B4 applications up to 360mm* *Slight clearancing for larger rotor OD may be required for some rotor configurations)
(3) Brembo Monobloc 4 Piston (Porsche 996/Boxster S Front [996 351 425/426])
Hubs:
(1) urS4/urS6 (machined for small chassis bearing housing clearance)
(2) CQ/S2
Rotors:
(1) 323 X 30 (Audi D2 A8 – 4D0 615 301J) (Use Brembo 25644 as they are internally vented)
(2) 345 X 30 (Audi D2 S8)
(3) 314 X 30 (Audi Euro A8) {Not available with 6 piston calipers}
Material: CNC machined steel (other material options available upon request – contact us for details)
Finish: Available either raw machined, painted black, or Zinc Plate/Dichromate Conversion Coating
Sku

AUD-BRK-B3/B4-BKT

Description

Brake Caliper Brackets - Audi B3/B4

Product Options

| # | Option | Price | Weight |
| --- | --- | --- | --- |
| 1 | 17Z Caliper/urS Hub/323X30 OEM Rotor | $219.99 | 4.00 lb |
| 2 | 17Z Caliper/urS Hub/345X30 OEM Rotor | $219.99 | 4.00 lb |
| 3 | 17Z Caliper/CQ(S2) Hub/323X30 OEM Rotor | $219.99 | 4.00 lb |
| 4 | 17Z Caliper/CQ(S2) Hub/345X30 OEM Rotor | $219.99 | 4.00 lb |
| 5 | 18Z Caliper/urS Hub/345X30 OEM Rotor | $219.99 | 4.00 lb |
| 6 | 18Z Caliper/CQ(S2) Hub/345X30 OEM Rotor | $219.99 | 4.00 lb |
| 7 | 996(BoxS) Caliper/urS Hub/323X30 OEM Rotor | $199.99 | 4.00 lb |
| 8 | 996(BoxS) Caliper/CQ(S2) Hub/323X30 OEM Rotor | $199.99 | 4.00 lb |
| 9 | 996(BoxS) Caliper/urS Hub/345X30 OEM Rotor | $199.99 | 4.00 lb |
| 10 | 996(BoxS) Caliper/CQ(S2) Hub/345X30 OEM Rotor | $199.99 | 4.00 lb |
| 11 | 996(BoxS) Caliper/urS Hub/314X30 OEM Rotor | $199.99 | 4.00 lb |
| 12 | 996(BoxS) Caliper/CQ(S2) Hub/314X30 OEM Rotor | $199.99 | 4.00 lb |
| 13 | Custom Design - Contact us for details prior to ordering | $249.99 | 4.00 lb |

Additional Options

Bracket Finish


| # | Option | Price | Weight |
| --- | --- | --- | --- |
| 1 | 028.000 - Raw Machined Steel | $0.00 | 0.00 lb |
| 2 | 028.ZNC - Zinc Dichromate | $14.99 | 0.00 lb |

Brake Bracket Hardware


| # | Option | Price | Weight |
| --- | --- | --- | --- |
| 1 | M16 for 17Z/18Z Caliper Mounting | $19.99 | 2.00 lb |
| 2 | M12 for Bracket Mounting | $19.99 | 1.00 lb |
| 3 | M12 for 996 Caliper Mounting | $19.99 | 1.00 lb |

Shipping

(Shipping Zones by Country)

| Weight | Zone 1 | Zone 2 | Zone 3 | Zone 4 |
| --- | --- | --- | --- | --- |
| 0.00 lb | $7.49 | $19.99 | $24.99 | $29.99 |