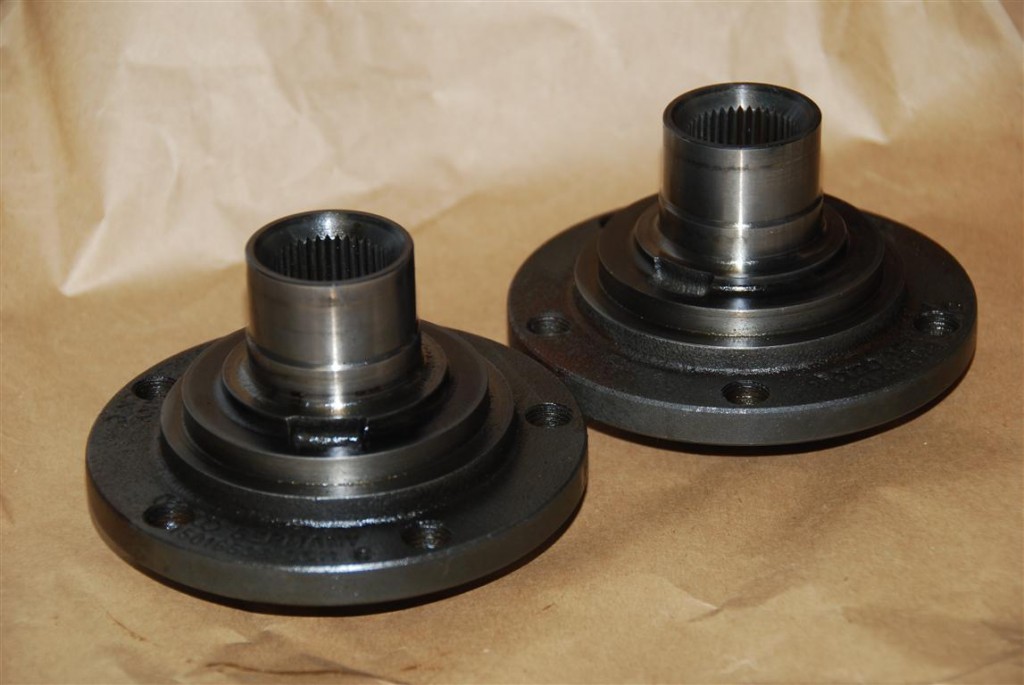 These hubs are cleaned up and can be machined for use in small chassis bearing carriers as a popular low cost and readily available alternative to the S2 front hubs for changing your car hub bolt pattern from 4X108 to 5X112. These hubs sit inboard approximately 5mm from the standard S2/CQ hubs, so a spacer may be required to properly position the wheel, depending on the application.
Price listed is for 1 pair (2 hubs)
*Limited availability and Machined to Order* Please contact us for lead times.
Sku

AUD-520-021

Description

Hubs - Machined urS4/6

Product Options

| # | Option | Price | Weight |
| --- | --- | --- | --- |
| 1 | Standard, unmodified - Pair | $109.99 | 10.00 lb |
| 2 | Machined for Small Chassis Conversion - Pair | $149.99 | 10.00 lb |

Shipping

(Shipping Zones by Country)

| Weight | Zone 1 | Zone 2 | Zone 3 | Zone 4 |
| --- | --- | --- | --- | --- |
| 0.00 lb | $7.49 | $19.99 | $24.99 | $29.99 |
| 5.00 lb | $9.99 | $24.99 | $29.99 | $34.99 |
| 10.00 lb | $14.99 | $29.99 | $34.99 | $39.99 |