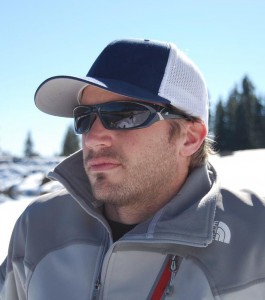 Brydon Engineering was established in 2005 to serve the Salt Lake City, UT area with a variety of engineering services.
We have more than ten years of experience in a variety of areas, including aerospace, robotics, medical, alternative energy, and motorsports. We specialize in the advancement of technology, engineering R&D, and product development.
Brydon Engineering has in-house capability to provide industrial and mechanical design services utilizing the latest CAD tools and supporting designs with FEA and CFD analyses. We also have experimental fluid flow test facilities including a high accuracy digital 600cfm flow bench. Prototype development and fabrication is supported with a full machine shop with 3+1 axis CNC machining capabilities.
Brydon Engineering was founded and is currently led by Christopher Brydon, MScME (View CV Here). Mr. Brydon has more than 12 years of engineering experience in R&D, manufacturing, project management, component design, and fabrication. Starting with a strong background in fluid mechanics and heat transfer research from academia, Mr. Brydon spent nearly 4 years developing advanced robotic exoskeleton technologies to aid the future war fighter with increased power and stamina; however, limitations of lightweight power systems for mobile applications led Mr. Brydon into alternative energy and portable power system development. Mr. Brydon spent the middle part of his career leading the engineering and implementing the technology into commercial products with many advantages including high efficiency, high energy/power density, and low emissions. Over a period of 4 years, Mr. Brydon developed 5 generations of fuel cell power systems and positioned the manufacturer as an industry leader in portable, high performance power systems. Mr. Brydon has been involved in all aspects of the product development cycle including technology assessment, intellectual property procurement, conceptual and detailed design, prototype fabrication, and testing.
Mr. Brydon is co-inventor of five issued patents including hydrogen generation technologies and a passive safety device for drug delivery and six pending patents including a multitude of hydrogen generation, fuel cell system, and power system integration technologies.