A bit more progress on things…
I just got notification today from Superflex that my control arm and rear differential bushings will be shipping finally. I think I placed the order mid-February. I ordered them for the stamped arms, but also have some forged arms that I was thinking about using. I may need to order another set or exchange a set depending on what I decide on doing. I should probably decide before I place the orders.
Still waiting on the offset subframe mounts from 034. They've been queued up for maching for that last 2 months. I still am not being held up on things, but starting to get close.
I've still be plugging away at little things here and there that need to be completed. I decided to not use the AAN harness on this build for a couple reasons…1-I changed quite a few engine components that no longer allow stock connectors to be plug and play or even in the right location in some cases…2-I will not be using the 55 pin connector either as I have the standard VEMS with flying lead harness…3-the fuse box generation is not the same so none of those connectors will work either. So there is really no gain and I will end up with more splicing, more extraneous circuits, and 15-20 year old sections of wire. Instead, a smaller customized harness to tie into the new sensors and ECU. I will still use some of the AAN connectors and sections, but will largely be new from scratch. I will tie it in to the dash/gauges and fuse box just as I would need to do with the AAN harness anyway.
In preparation for a trip from the local 'stud welder', I needed to get a few things sorted out. I picked up some pipe to make my weld-on rings for the coilovers. I just needed to bore out the ID to the proper size, which was roughly 2.170". This is about what the A1 sleeves were as well.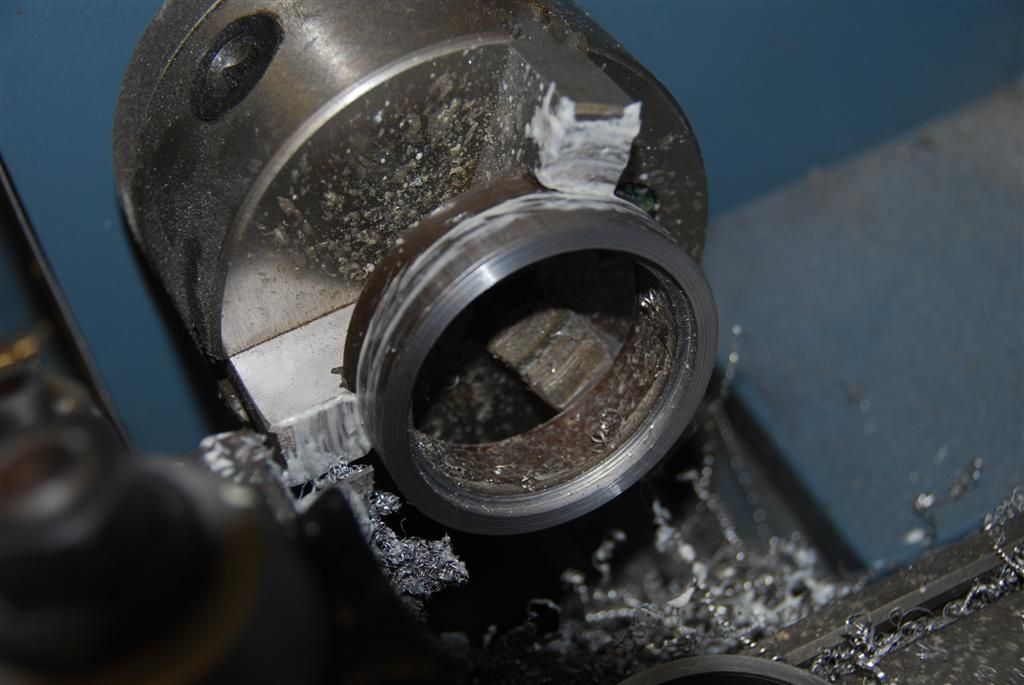 Then I parted and faced them off at about .250"…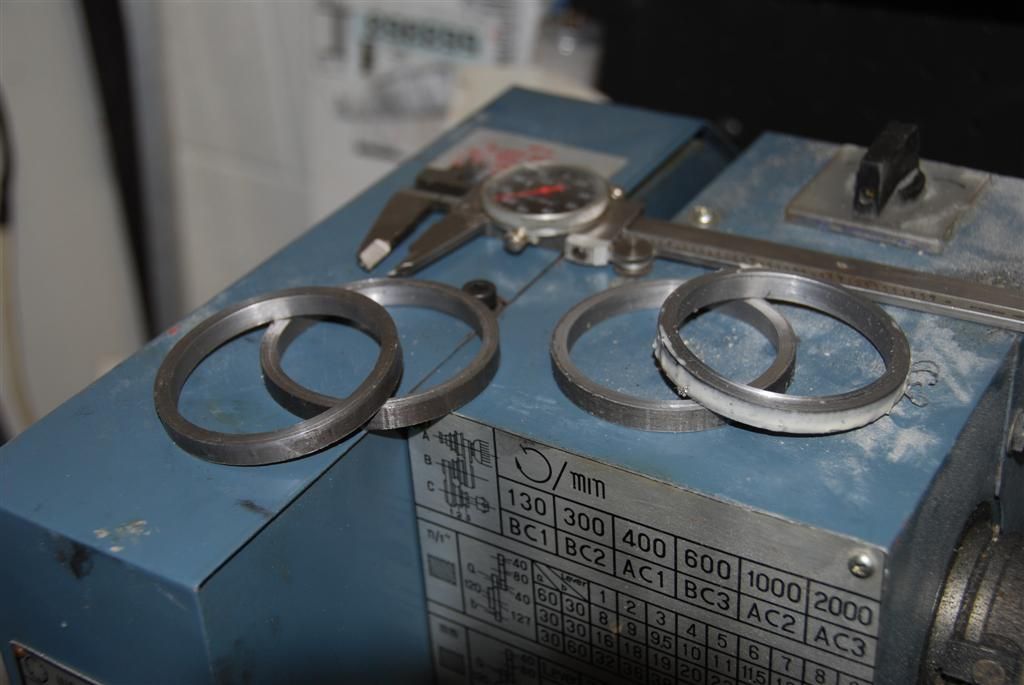 and gave the edges a nice little chamfer to finish them up…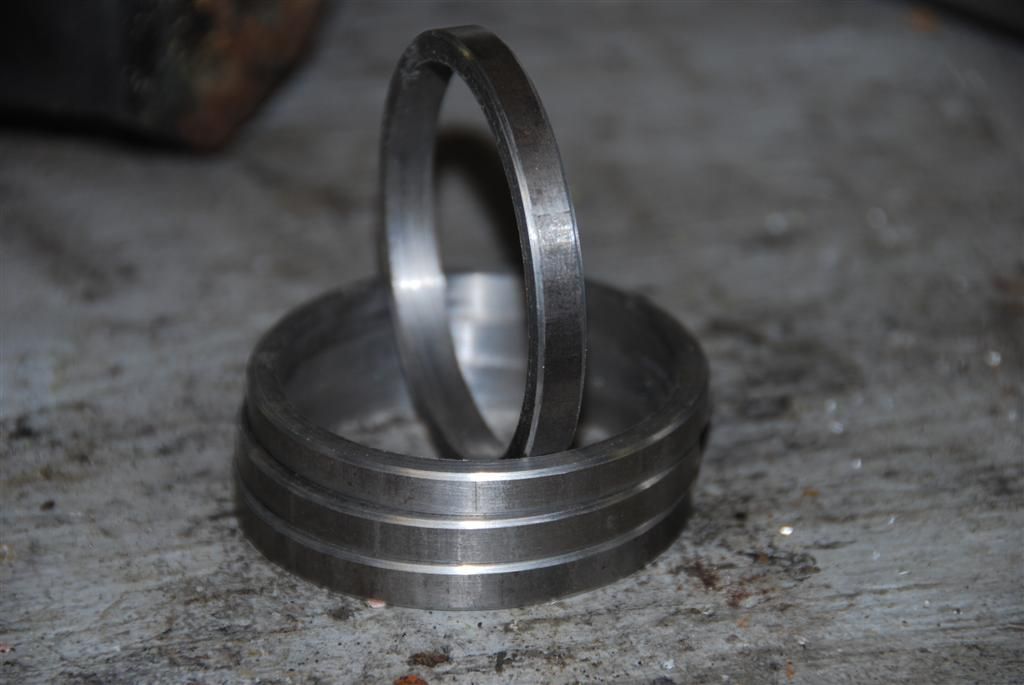 The strut tubes needed to be skimmed on the OD with a flap wheel to bring the size down a little for everything to slide together nicely. Here is the set mocked up and ready for welding…
With getting the engine bay prepped up for a respray prior to reassembly, I figured I would put the strut brace mounts in. I have a couple sets of these originally destined for the eS2, front and rear. The urq will eventually get some adjustable castor/camber plates, but for now I wanted to at least get things stiffened up. I can try and get some castor with the offset subframe mounts, control arms, and/or ball joint selections.
Anyway, I shaved the cover mount posts and removed the paint in preparation for the stitch welds…
As was mentioned earlier in the thread, there was a fluid leak (from the clutch master presumably) that caused some surface corrosion and deterioration of the seam sealer. I used a wire wheel to remove the corrosion…
And followed it up with some primer and a new application of seam sealer…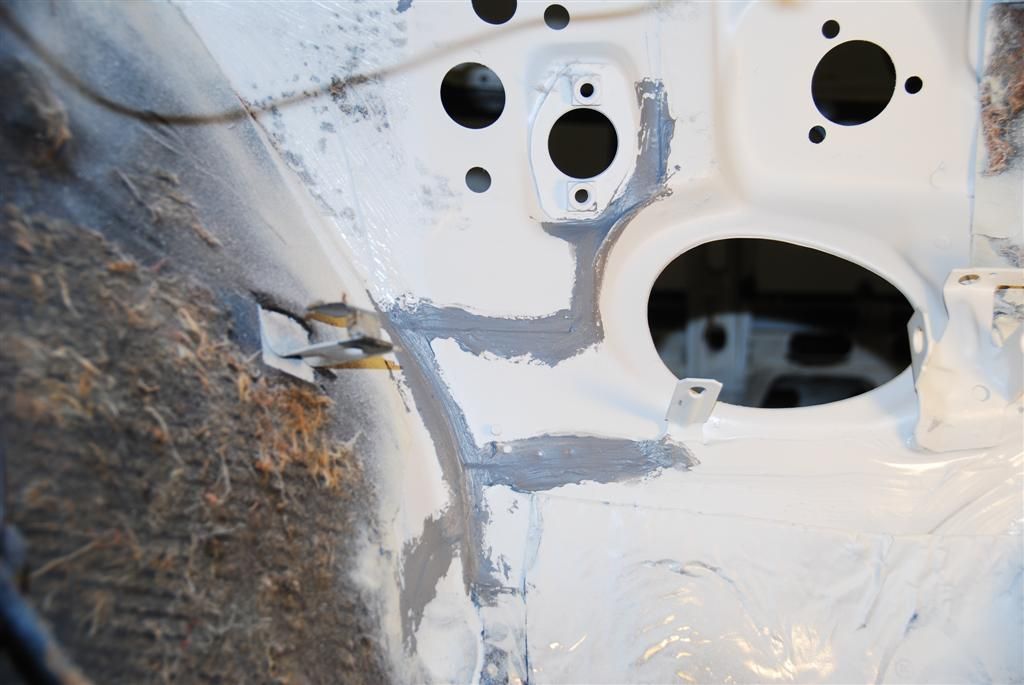 I also at this point replaced the removed tar layer with a layer of Dynamat Extreme I had laying around. Until all the tar goes, I figured I'll keep the noise level down a bit…
I epoxied the fuse panel mounting flange in and went over the transition with some Bondo…
After lots of sanding and reapplication, I've nearly got it to where I want it…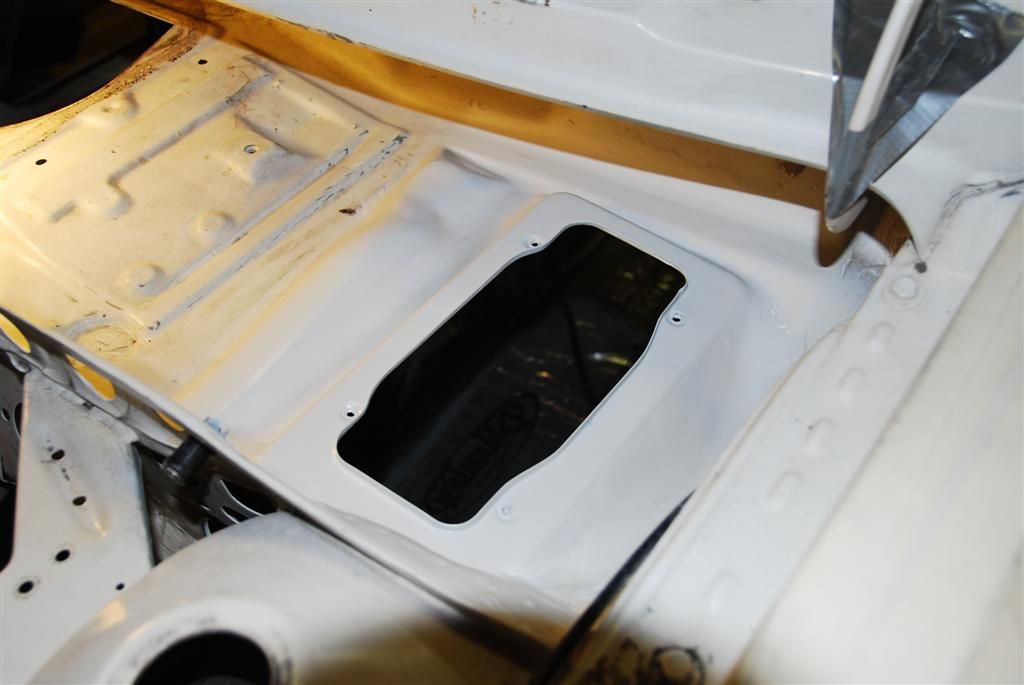 How's this for an '83???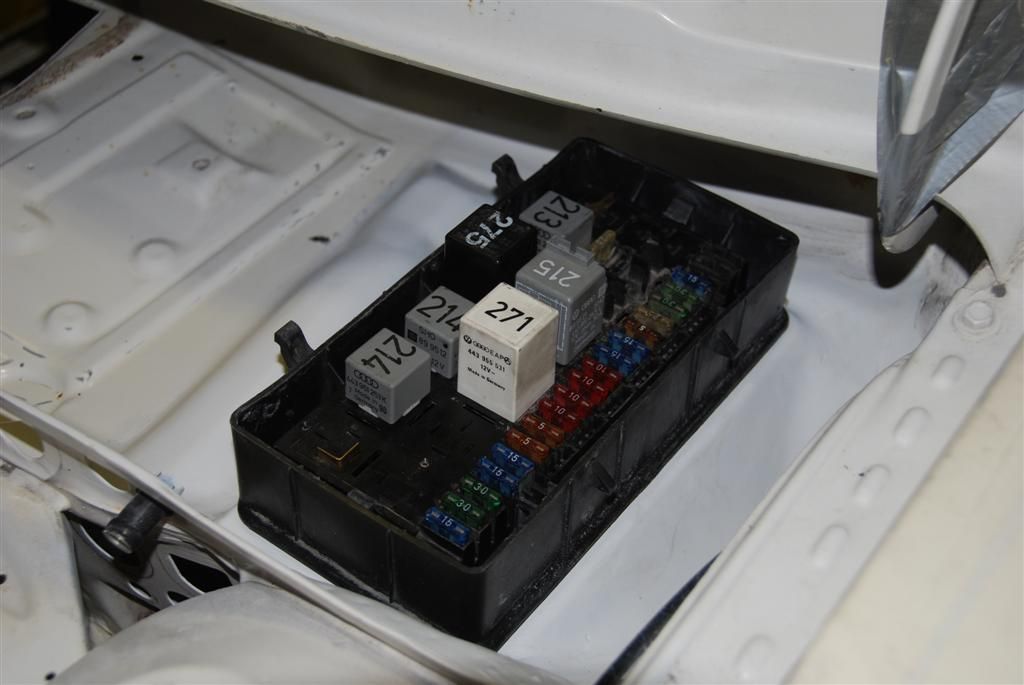 There were a couple things in the engine bay that I thought were now obsolete or outdated…
The CIS mount…
…some old metal straps that could be updated with something more appropriate…
…and fuel lines that will be taking a bit of a turn…
…and it took a while to start cutting into and grinding on this thing, but now I can't seem to stop myself…uh oh!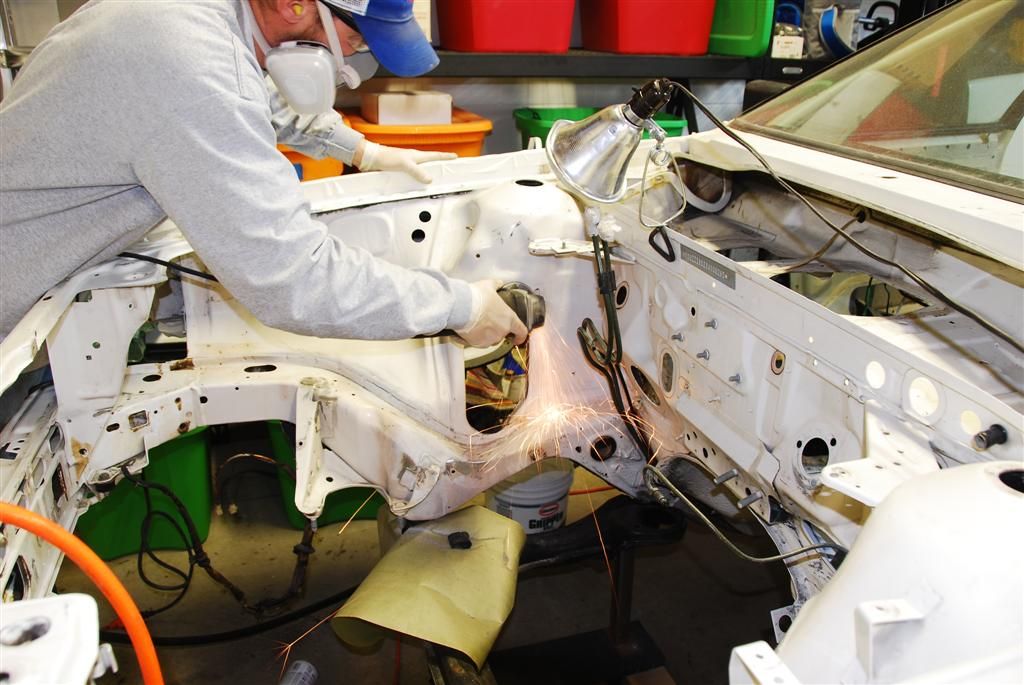 …is the front crossmember really safe anymore?
And the dreadful task that is currently taking my time and sucking away my motivation. There is a ton of old dried cosmoline all over the place and it is really a bear to get off. I've found that steaming it works the best as it is able to soften it and kind of spray it away with some mild cleaning solutions. A heat gun and some solvent may work too. But I'm nearly through what I need to remove before painting.
It was all over underneath here, which needed to be removed…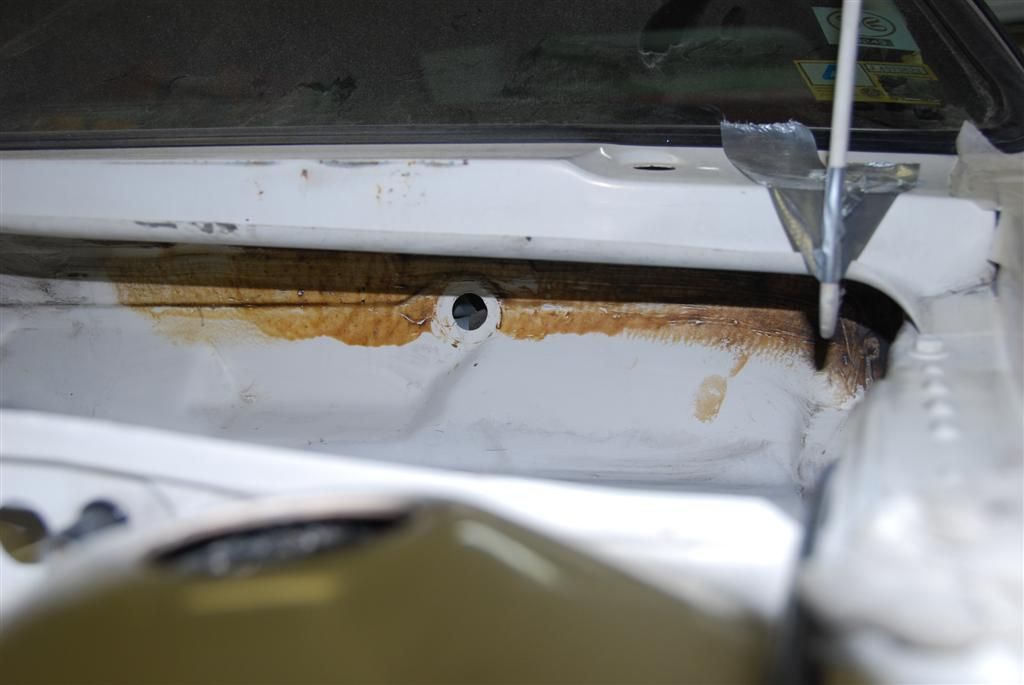 And all over the frame horns, which was especially nasty…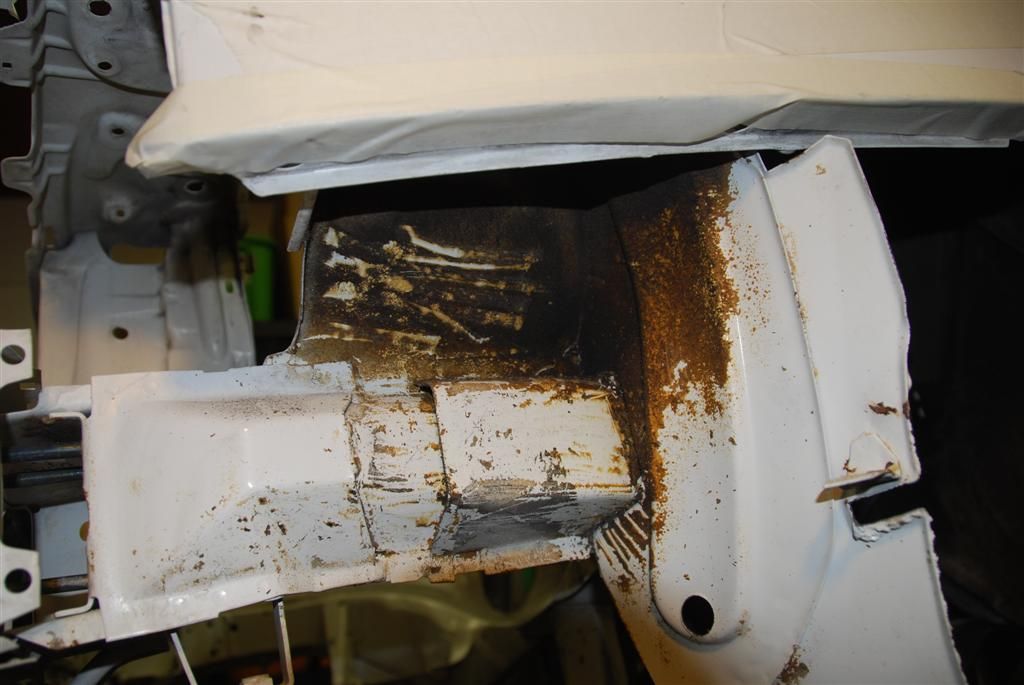 …at least it's not rust, I guess…and I threw a new coat of paint on the front subframe…
On deck…wiring diagrams, suspension build-up, prep and paint engine bay…