Alright, had a nice session at the dyno yesterday with the rest of the Utah Motorgeekers. No need to elaborate much on the impressive results from Hank and Dave.
Car has been running great…maybe the only mildly concerning thing at this point is the lack of smoothness on the dyno charts. Boost peaks at about 26 psi or so, but falls quickly as the RPMS increase. Poor li'l K24.
Getting things strapped down: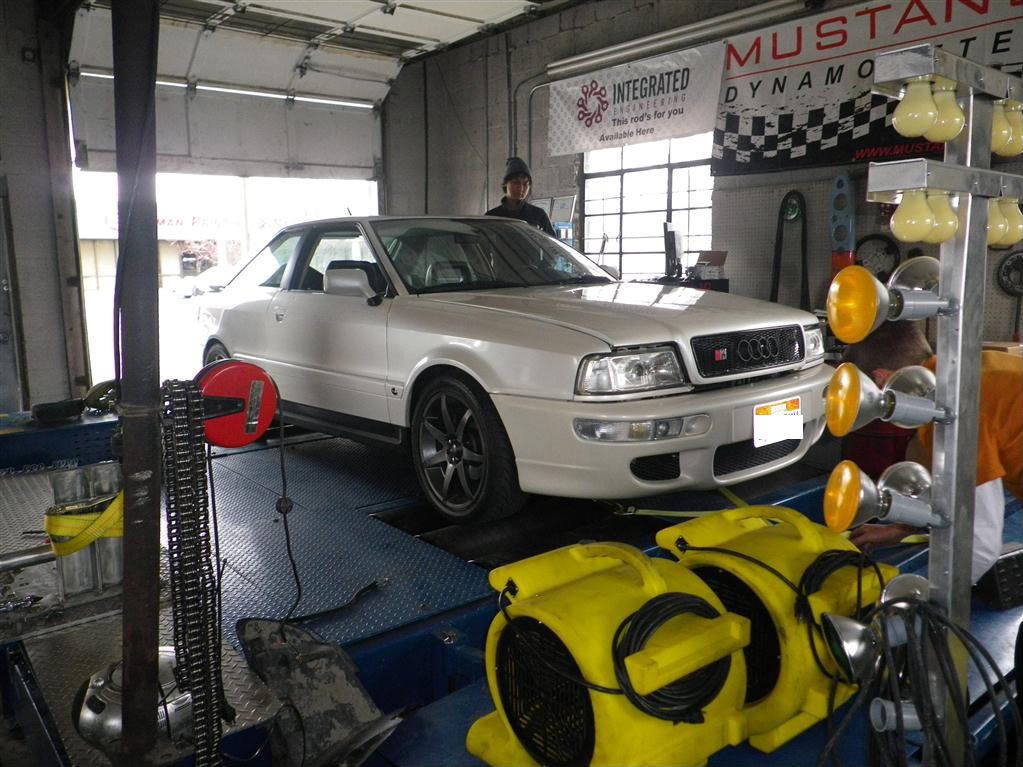 Dyno Chart (all three pulls overlayed):
So, as you can imagine, this car is fun cruising around town…lots of torque down low, but really runs out of steam above 5K RPM. I have to believe that I'm pretty much out of air (k24 flow limits) and/or injector (these stock hardware tunes typically state they are injector limited). So I am just going to leave the engine pretty much how it is and finish up the rest of the car. Once I get the urq built, maybe we'll revisit the engine in this thing.
Best Pull Details:
If you figure that drivetrain loss is 20%, we should be around 283chp. Right where it should be given the hardware/software setup.
If you figure 25% loss, we would be at 301chp.
Dyno Video:
So, all in all, it was a good day…I mean Hank may have almost tripled my power…but he didn't even double my torque! 8)